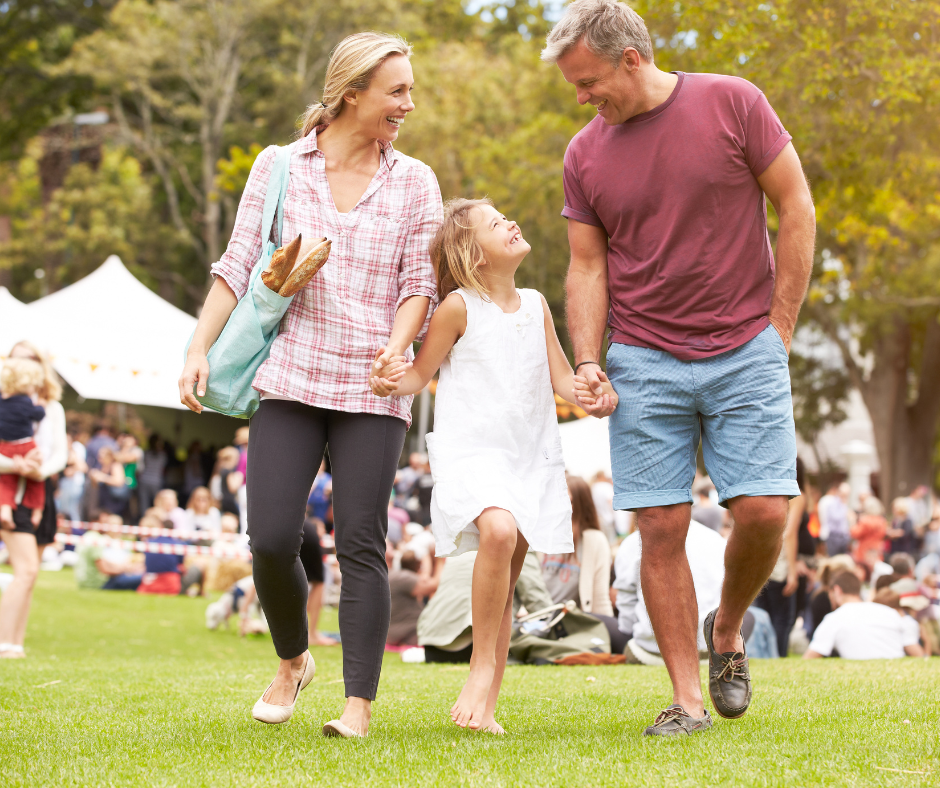 6 Ways to Unwind and Bond as a Family!
We all experience moments of stress, and families are no exception. It can become especially intense when it feels like there's no break from running errands, going to school, working, and other obligations.
The key to handling this is to make sure to take some time to relax. Unwinding isn't just about taking a break.
Unwinding as a family can strengthen their connections by engaging in shared experiences, communicating openly, creating positive memories, building trust, problem-solving, and creating a sense of togetherness that will last a lifetime. This blog post will discuss some quick ways families can unwind together, create lasting memories, and strengthen relationships.
Tell a Story
Choose a theme that ties all the stories together. It could be something like "family vacations," "holiday traditions," or "funny family moments." Having a theme will keep the stories focused and make it easier to remember them. Use old photographs or videos for jogging the memory. Get everyone involved by encouraging everyone to describe how they remember the event. Events that are fun or funny are especially bonding. This is a fun and interactive way to learn about each other's past experiences and pass on family traditions and history.
Watch a Movie
Speaking of laughter, this would be the perfect time for a comedy—funny movies help keep the mood light. Also, laughter has been proven through various studies to lower blood pressure while at the same time stimulating endorphins in the brain, which help us relax and feel good in the moment.
Have a Hot Beverage
What about some tea or hot chocolate? Warm beverages naturally require time to drink them, which gives everyone a breather. The warmth also reduces cortisol, a hormone associated with stress (why bubble baths can be so relaxing).
Take a Walk
Exercise has so many health benefits that it should almost go without saying. The best part about walking together is that it gives time for conversation without leaving anyone out. You can use a stroller for the youngest family members. For bonus points, look for a way to walk somewhere you can appreciate nature, such as in a park or a forest. Did you know being around plants of any variety can lower stress levels?
Have a Snack
While grabbing food when stressed isn't a great habit, a little treat can improve the mood. Having a supply of snack-size sweets allows you to enjoy them without going overboard. Watch your kids' eyes light up when offered an unexpected sweet.
Remember the Day
If you want to unwind at the end of the day, add this game to your bedtime routine. Go around the room and ask everyone to talk about something they enjoyed or were grateful for about the day.
Practice unwinding as a family regularly, which will give everyone something to look forward to during the week when things are stressful. Here are a few examples of family night activities:
Movie nights
Game nights
Regular outdoor activities like biking, hiking, picnic, rock climbing, or kayaking (non-structured and the whole family can participate in)
Cooking together
Arts & Crafts
Reading
Volunteering
Family dinners (best when done often)
You can use any of these activities as a stage for unwinding and weekly family meetings where you can engage in activities together and have the chance to talk, listen, and share thoughts and feelings. This communication helps family members better understand each other and build stronger connections.
I invite you to sign up for our newsletter. It is a great way to get the Virtue of the Month and tips on relationships, parenting, and self-care. In addition, you'll be the first to know about upcoming classes for successful families.
To sign up, visit the "Newsletter" section here on the website. Enter your email address, and you'll receive our newsletter in your inbox on Wednesdays.  I appreciate your interest in bringing out the best in your children and yourself. We look forward to keeping you informed through our newsletter!