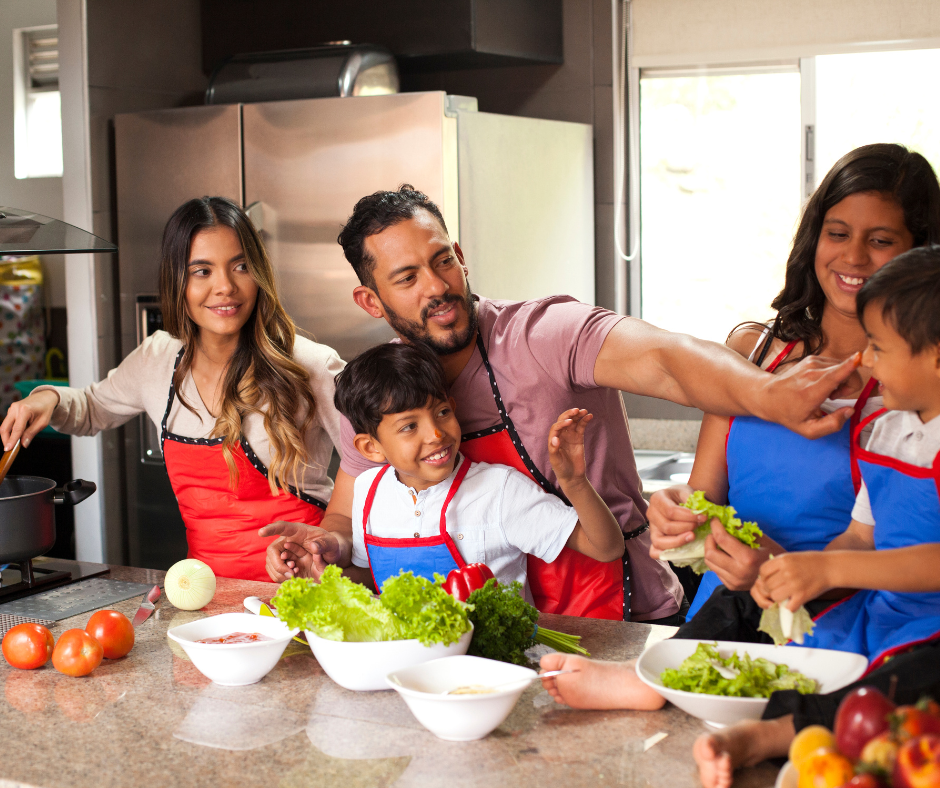 Setting Your Life Priorities
Are the complexities and chaos of life leaving you confused at times and struggling to figure out the next step that is best for you and your family? Whether young or old, single or with a partner, setting priorities is crucial for living a fulfilling and purposeful life. It helps us align our actions with our values and goals.
When you were young and single, your priorities often involved personal growth, self-discovery, career building, or education. The activities we took part in may have had a goal that promoted physical, mental, and emotional well-being, such as exercise, travel, or pursuing hobbies. They may also have prioritized building skills, networking, or gaining experience in your field.
In contrast, parents' priorities often revolve around their families' well-being and their children's growth and development. Family bonding, attending family events, children's education, extracurricular activities, and emotional well-being are high on their list of priorities. Of course, your career and personal goals may loom large if you are a single parent. Still, generally, like all parents, you look at how your decisions contribute to your family's overall well-being.
Either way, making those priority decisions is hard when everything feels necessary, and you struggle. On the parenting side, you may ask, "What activities will the children participate in?" What school will they attend? "Are the children on a developmental track?" Then the hard stuff begins. What are the house rules? How will I discipline and train my children? How are consequences determined and implemented? Mike Tyson once said, "Everyone has a plan until they get punched in the mouth." When you're a parent, it feels like that sometimes. We all know how we planned on parenting, and then we get punched in the mouth.
Setting your life's priorities, or, as we say in the Four C's of Successful Families, clarity in life, is more than just what the kids' extracurricular activities and schooling will be. More important is having a vision, identifying values, and even a mission for your family. Knowing what you want for yourself and your family is critical for every family. Decision-making comes more effortlessly with a clarification of family values. Finally, there is a peaceful feeling knowing that you are doing what is suitable and correct for you, helping you feel more fulfilled and satisfied with life experiences for you and your children.
Here are some common life priorities.
Family
Education
Finances
Friends,
Extended family
Work
Hobbies
Personal appearance
Health and exercise
Nutritious eating
Alone time or partner time
Quality time with children
How you choose your priorities depends wholly on what you value. The virtues are the foundation of those values. Recognizing, identifying, and clarifying these virtues and values may take time and effort. However, once these are clear to you, your priorities, choices, and decisions in every part of your life will be much easier.
Before you begin this exercise, please be aware that there is a danger that you must be careful about. The risk with this exercise is that sometimes our answers get tainted by social norms or the ideas others place before us. Even our long-held beliefs can influence how we think we feel and not align with our true selves. So as you answer these questions and identify your values and priorities, take your time to reflect, examine, and be confident that those influences are not diminishing your beliefs and desires.
Here is a first step:
Choose one role: parent, employee, volunteer, student, etc. You can do this with all of your roles, but for now, choose one that is high on your list of priorities.
Write a brief description of your best self in this role.
Describe how you want to be in this role.
How do you want to be remembered by others?
What is the legacy you would like to leave?
How will you feel successful in this role?
Is there someone you admire for their activities in your chosen role? What is it about them that you admire?
In the role you chose, there is also likely a corresponding role. For example, if you chose "parent," the related part would be the child. If you selected "spouse/partner," it would be your spouse/partner. Now answer the following questions:
What are your expectations of them?
What would make them excellent in that role?
How do you want to describe them in that role?
Who do you know that you admire in this role, and why?
As you look at the answers to all these questions, what are the recurring themes or ideas? The words you see coming from these answers are no doubt what you value the most.
Now download the list of 100 virtues or go to our "100 Virtues" page at josephmichael.coach. As you look at these virtues, which ones match what you have identified as being your best self?
Some virtues may not have yet developed the way you would like. Or you may notice some that you identify with closely and are pleased with how you show them. But, on the other hand, other virtues may appear overdeveloped—as in, maybe you should balance them with another virtue.
What is the value of this exercise? When you identify what you value the most—the virtues you respect for yourself and others—you can begin to determine what that looks like in your day-to-day life. It helps us make choices about everything by comparing those choices with who we aspire to be.
I invite you to sign up for our newsletter. It is a great way to get the Virtue of the Month and tips on relationships, parenting, and self-care. In addition, you'll be the first to know about upcoming classes for successful families.
To sign up, visit the "Newsletter" section here on the website. Enter your email address, and you'll receive our newsletter in your inbox on Wednesdays.  I appreciate your interest in bringing out the best in your children and yourself. We look forward to keeping you informed through our newsletter!