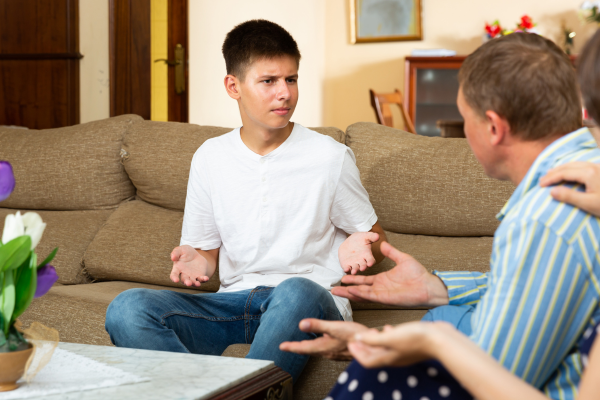 As parents, we strive to instill good values and morals in our children, with honesty being one of the most important virtues we aim to nurture. However, it is common for children to occasionally veer off the path of truthfulness and engage in dishonest behavior.
While this may leave us feeling disappointed or frustrated, it is crucial to approach such situations with empathy, understanding, and effective communication.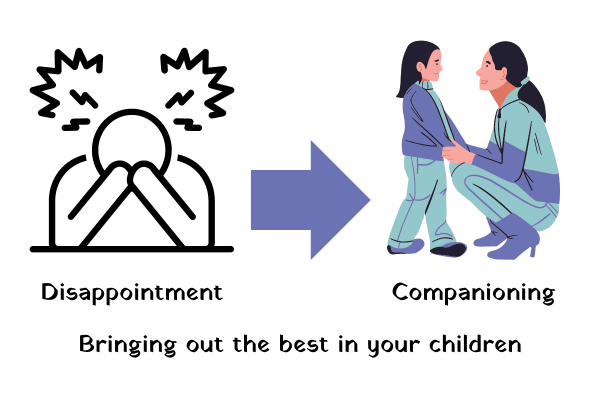 This blog post will delve into understanding and responding to a dishonest child. By fostering an open and supportive environment, we can guide our children toward finding the virtue of honesty within themselves and help them develop a solid moral compass that will serve them throughout their lives.
Understanding and responding to a child who has not been honest requires a balanced approach that addresses the behavior while maintaining a supportive and open environment. Here are some steps to consider:
1. Stay Calm:
Before addressing the situation, take a moment to gather your thoughts and emotions. It's essential to approach the conversation in a calm and composed manner.
2. Listen First:
Give the child an opportunity to explain their side of the story. Listen attentively without interrupting, and try to understand their perspective. This shows that you value their input and are open to their point of view.
3. Express Disappointment, Not Anger:
Express your disappointment in their dishonesty rather than responding with anger. Let them know that honesty is an important value to your family and that their behavior has affected the trust between you.
4. Avoid Accusations:
While discussing the situation, avoid accusatory language that might make the child defensive. Use "I" statements to express your feelings, such as "I felt hurt when I learned about this."
5. Ask Open-Ended Questions:
Ask open-ended questions to encourage the child to reflect on their actions. For example, "Can you help me understand why you didn't tell the truth?" This approach can lead to a more productive conversation.
6. Emphasize Consequences:
Explain the consequences of their dishonesty in terms of how it affects others and the potential impact on their integrity and trustworthiness.
7. Encourage Responsibility:
Guide the child to take responsibility for their actions. Ask them how they think they can make amends or rectify the situation.
8. Reinforce the Importance of Honesty:
Discuss the value of honesty in building trust, maintaining healthy relationships, and making ethical choices. Help them understand the positive impact of being truthful.
9. Share Personal Experiences:
Share your own experiences when you made mistakes or faced challenges. This can help them see that everyone makes errors, but how we handle them matters.
10. Collaborate on Solutions:
Work together to develop strategies to prevent similar situations in the future. Encourage them to think about alternative choices they could have made.
11. Offer Encouragement and Support:
Assure the child that you still care about them and that their honesty is important for rebuilding trust. Let them know that mistakes are growth opportunities.
12. Set Clear Expectations:
Make sure the child understands your expectations for honesty moving forward. Reinforce that you value open communication and want them to feel comfortable sharing the truth.
13. Monitor Progress:
Keep an eye on their behavior in the following days and weeks. Positive changes in their honesty can be acknowledged and reinforced. Keep acknowledgments brief and focused on the virtue. "I appreciated your honesty when you told me how the cup was broken." Then smile and give them a hug. You do not need to say more. They will begin to see honesty as a part of who they are.
14. Model Honesty:
Continue to model honesty in your own actions and conversations. Children learn a lot from observing how adults handle situations.
Remember, the goal is to guide the child toward understanding the importance of honesty and making better choices in the future. By approaching the situation with empathy and a willingness to listen, you can strengthen your relationship while helping them grow into a more honest and responsible individual.
I invite you to sign up for our newsletter. It is a great way to get the Virtue of the Month and tips on relationships, parenting, and self-care. In addition, you'll be the first to know about upcoming classes for successful families.
To sign up, visit the "Newsletter" section here on the website. Enter your email address, and you'll receive our newsletter in your inbox on Wednesdays.  I appreciate your interest in bringing out the best in your children and yourself. We look forward to keeping you informed through our newsletter!