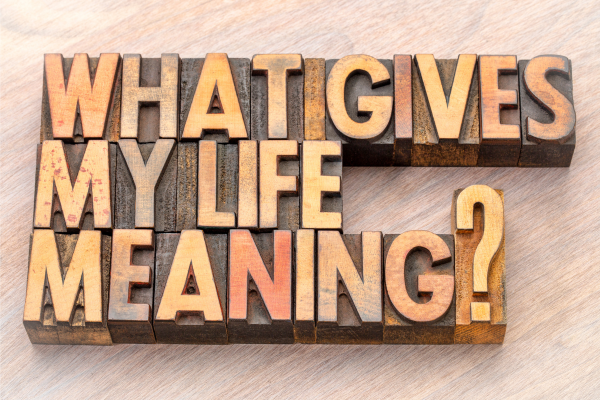 The journey of parenthood is filled with joy, challenges, and the desire to create a meaningful life for yourself and your children. While happiness is often sought after, the search for meaning holds great importance in shaping our long-term satisfaction with life.
By embracing a life of purpose and virtue, you can unlock a world of fulfillment and guide your children towards their own meaningful paths. Here are ten valuable and applicable tips to bring out the best in yourself and your children:
1. Discover What Truly Matters to You
Take a moment to reflect on the top five things that define how you wish to spend your life. It could be the value of kindness, the pursuit of personal growth, or dedicating time to a cherished hobby. Understanding what matters provides direction and fuels your determination to achieve your goals. When you lead a life aligned with your values, you'll experience a profound sense of purpose.
2. Uncover Your Life's Purpose
Embark on a journey of self-discovery by asking yourself deep, reflective questions. Identify your talents, values, and aspirations, and contemplate how you want to shape your life. By working towards your objectives, you'll wake up each day motivated to take on your responsibilities. Cultivate critical thinking, imagination, and innovation, and find something that ignites your passion to create value for others. Embracing purpose and meaning will enrich your life and inspire your children to do the same.
3. Seek Wisdom in the Pages of Books
Books are powerful tools that can illuminate your path toward meaning. Dive into the works of authors who have explored the essence of life and captured its profound lessons. Reading can expand your perspective and provide valuable insights, whether it's a self-help book or a timeless classic, such as "Big Magic" by Elizabeth Gilbert. Let the wisdom of others guide you on your journey to personal and parental growth.
4. Cultivate Nurturing Relationships
Surround yourself and your children with individuals who genuinely care. Open yourself to new connections in various spheres of life, such as the office, gym, church, or park. However, remember to nurture lifelong connections as well. Build relationships based on mutual trust and support, as these connections will enrich your life and serve as a strong support system during joyful and challenging times.
5. Embrace the Joy of Helping Others
Research shows that those who give to others lead more fulfilling lives. In a world often preoccupied with self-interest, strive to make a positive difference in people's lives, no matter how small. Kindness and compassion hold immense power to brighten someone's day and bring purpose to your life. Teaching your children the value of helping others instills a lifelong virtue that will shape their character.
6. Cultivate Self-Awareness
Maintain a deep awareness of your thoughts, actions, and decisions. Regularly reflect on whether you are living in alignment with your values, purpose, and passions. Evaluate your daily choices and note any deviations from your intended path. Self-awareness enhances confidence, creativity, and decision-making abilities. It strengthens your connections with others and empowers effective communication. By practicing self-awareness, you pave the way for personal growth and guide your children on the same transformative journey.
7. Embrace the Beauty of Simplicity
Simplicity is the gateway to a meaningful life, free from unnecessary complexity and distractions. Simplifying your life allows you to prioritize what truly matters, providing ample time for activities that bring you joy and fulfillment. It also helps manage stress and enhances productivity. Start by decluttering your physical and mental space and savoring the profound sense of freedom that simplicity brings.
8. Pursue Your Passions
Engaging in activities you genuinely enjoy brings you immense happiness and infuses your life with profound meaning. Find ways to utilize your passions to benefit others. Even if you can't pursue your passion as a full-time career, allocate time each day to engage in it. Remember, true self-improvement stems from aligning your path with your desires rather than solely chasing monetary gains.
9. Set Meaningful Goals
Goal setting empowers you to envision your desired future and take steps to manifest it. Determine where you want to go in life and define your objectives clearly. Focusing your efforts on specific goals helps you stay on track and navigate away from distractions. As you achieve these goals, you'll experience a sense of accomplishment and inspire your children to embrace goal-oriented mindsets.
10. Embody Compassion
Compassion lies at the core of our humanity, fulfilling a deep biological need for both care and empathy. By cultivating compassion within yourself and teaching it to your children, you infuse life with profound meaning and ultimate joy. Remember, loving ourselves, and others is not always easy, but it is an essential pursuit that elevates our existence.
In conclusion, infusing your life with meaning requires active pursuit and a deep connection to what truly matters. You may adopt these tips gradually, one at a time, and integrate them into your daily life. By embodying these ideals, you will bring out the best in yourself and empower your children to embark on a lifelong journey of self-discovery, purpose, and virtue. Embrace the transformative power of meaningful living and watch your family thrive in a world of purpose and fulfillment.
How to Instill Habits for a Meaningful Life in Your Children
Now, let us extend this journey to our children and guide them towards a life filled with meaning and fulfillment. In the following article "How to Instill Habits for a Meaningful Life in Your Children" we will explore how to instill these valuable habits in our children, nurturing their growth, and empowering them to uncover their own unique paths. By intertwining our own pursuit of meaning with the development of our children, we create a powerful synergy that enriches our family dynamics and sets the stage for a future where our children flourish as individuals of purpose and character.