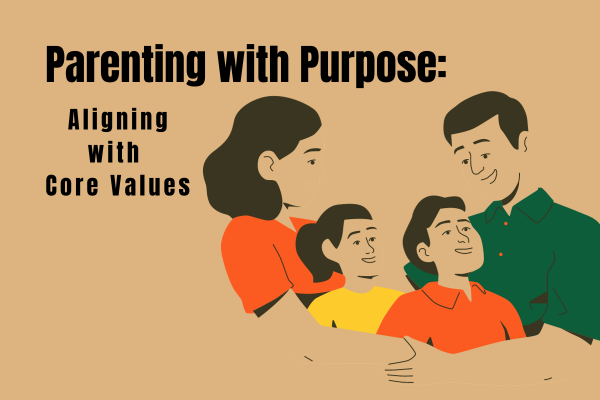 In the intricate tapestry of family life, the compass guiding parents in the right direction is their deeply ingrained set of values. These values are the foundation upon which they build the framework for their family's future. Decisions made within the family, whether big or small, profoundly impact the lives of its members.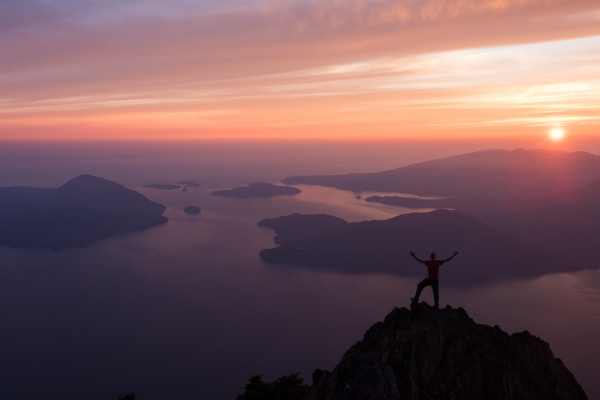 Parents must embark on a profound and reflective discernment process to navigate this journey successfully. This week, we will delve into the essential steps that empower parents to discern what suits their family based on their values. Each step contributes to creating a nurturing and principled family environment, from self-reflection to open communication, from prioritization to adaptability.
By following these steps, parents can confidently steer their family toward a future that aligns with their cherished values, fostering the growth and happiness of all its members.
1. Self-Reflection: Parents examine their values, beliefs, and principles. They need to understand what matters most to them personally and what they want to instill in their children.
2. Open Communication: It's crucial for parents to communicate openly with their partner, if applicable, and other family members to ensure that everyone's values and perspectives are considered. Family discussions/meetings help identify common ground and potential conflict areas in casual and formal settings.
3. Prioritization: Parents must prioritize their values based on what is most important for the overall well-being and happiness of the family. This involves making tough choices and making compromises when necessary.
4. Consistency: Once values are identified and prioritized, parents should strive to consistently apply these values in daily family life. This consistency helps children understand what is expected and reinforces the family's values.
5. Adaptability: While having a solid set of values is essential, parents should also remain open to adapting their approach as their children grow and circumstances change. Flexibility is critical to accommodating evolving needs and situations.
6. Lead by Example: Parents should model the values they hold dear through their behavior and decisions. Children often learn best by observing their parents' actions.
7. Seek Guidance: If parents are uncertain about a particular decision, they can seek guidance from trusted sources such as mentors, religious leaders, or therapists who share their values.
8. Consider Long-Term Impact: When making decisions for the family, parents should consider the long-term impact on their children's physical, emotional, and moral development. They should weigh short-term conveniences against long-term values.
9. Reevaluate Periodically: Values and circumstances can change over time. Parents should periodically reevaluate their family's values and whether their choices align with these values as their family evolves.
Discerning what is suitable for the family based on values involves a continuous process of self-awareness, communication, and thoughtful decision-making that prioritizes the well-being and moral development of the family members. It's about creating a family culture that reflects the values parents hold dear while remaining adaptable to the changing dynamics of family life.
As parents, our responsibility to shape the future of our families is profound and sacred. It is a journey filled with choices, both simple and complex, that collectively mold the character and well-being of our loved ones. The steps outlined in this article provide a roadmap for discerning what is best for our families based on our values, and they serve as a reminder that this journey is not one to be undertaken lightly. It requires courage, self-reflection, and unwavering commitment. 
The Four C's of Successful Families is the framework we use to help parents:
Clarify

 both personal and family values.

Communicate

 those values in a straightforward manner that includes the discipline (teaching) of their children

Consistently

 apply those values to the choices made in the family

Bring together their 

Community

 of support as a team and from outside the immediate family circle.
As we follow these steps, remember that the ultimate reward is a family united by shared principles, strengthened by open communication, and resilient in facing life's challenges. By taking these steps, we empower ourselves to create a nurturing and principled family environment where our values are not just words but living, breathing forces that guide us through every chapter of our family's story. It is a journey worth taking, and it is within our power to shape a future that reflects the very best of what we hold dear.