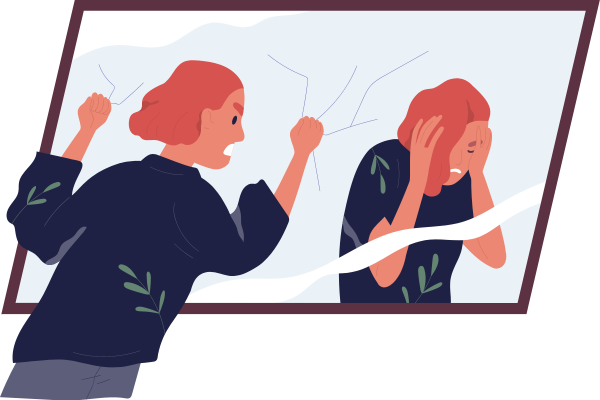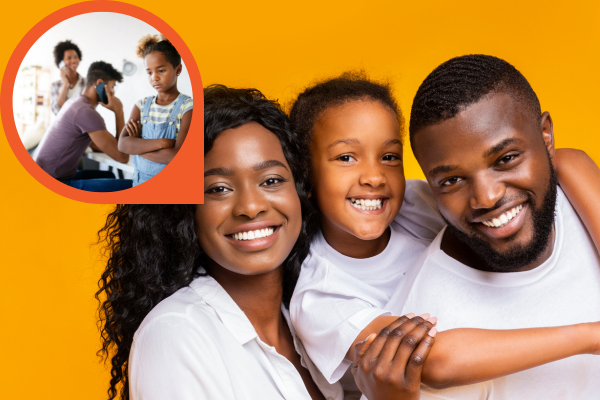 Parenting is a journey filled with ups and downs, joys and challenges, and a constant desire to do what's best for our children. As parents, we may sometimes engage in negative self-talk, questioning our abilities and feeling overwhelmed by self-doubt. Recognizing and addressing these negative thought patterns is crucial to cultivating a positive and nurturing environment for ourselves and our children. 
This article will explore how parents can overcome negative self-talk related to their parenting abilities and performance and embrace a more positive and empowering mindset.
Understanding Negative Self-Talk:
Negative self-talk is the inner dialogue that plays out in our minds, influencing our emotions, behaviors, and self-esteem. As parents, we might find ourselves personalizing, catastrophizing, or filtering our experiences in a way that undermines our confidence in parenting. For instance:
1. Personalizing: Parents may blame themselves excessively for any perceived shortcomings in their children's behavior or development. They might believe their child's misbehavior directly results from their parenting mistakes.
2. Catastrophizing: Parents may jump to worst-case scenarios, imagining that any little mistake or misstep will have disastrous consequences for their child's future.
3. Filtering: Parents may focus solely on the negative aspects of their parenting journey, disregarding the positive moments and successes they have experienced with their children.
Strategies to Conquer Negative Self-Talk in Parenting:
1. Practice Self-Compassion: Parenting is challenging, and no one is perfect. Recognize that making mistakes and facing challenges are natural parts of the parenting journey. Treat yourself with the same kindness and understanding you would offer a friend facing similar  difficulties.
2. Challenge Negative Thoughts: When negative self-talk arises, challenge it with rational and positive counterarguments. Instead of telling yourself, "I'm a terrible parent," remind yourself of the times you've successfully handled difficult situations with your child.
3. Emphasize Your Strengths: Recognize and celebrate your strengths as a parent. Reflect on the moments when you've demonstrated patience, understanding, and unconditional love toward your child. Acknowledging your strengths can boost your confidence and self-esteem.
4. Seek Support and Validation: Contact other parents or support groups to share your experiences and feelings. Connecting with others who understand the challenges of parenting can provide validation and reassurance.
5. Focus on Growth and Learning: View parenting as a journey of growth and learning rather than a quest for perfection. Embrace the idea that mistakes offer opportunities for development and improvement for you and your child.
6. Prioritize Self-Care: Take care of yourself physically and emotionally. Ensure you have time for activities that bring you joy and relaxation. When you prioritize self-care, you are better equipped to handle parenting challenges positively.
7. Engage in Mindfulness: Practice mindfulness techniques to stay present and aware of your thoughts and emotions. When negative self-talk arises, observe it without judgment and gently guide your focus to the present moment.
8. Set Realistic Expectations: Recognize that no parent can be perfect or have all the answers. Set realistic expectations for yourself as a parent and focus on providing your child with a loving and supportive environment.
The path of parenting is a beautiful journey that thrives on patience, understanding, and self-compassion. It's natural for parents to encounter moments of negative self-talk and self-doubt along the way.
However, we discover our true strength as parents when we prioritize self-care, nurture our relationship with our parenting partner, and ground our approach in the virtues of our entire family. Through self-awareness, we learn to challenge and replace negative thoughts, allowing us to embrace a more positive and empowering mindset.
Perfection is not the goal; being a loving and dedicated parent truly matters for our children's well-being and growth. As we nourish ourselves and cultivate a positive inner dialogue, we create an environment that fosters our children's emotional development and resilience, making parenthood all the more rewarding.
The VIRTUES give us a foundation to build our family's mission around. Using the Four C's of Successful Families, we first have CLARITY about what we believe and who we want to be. We fully describe ourselves in all our roles in life and determine what is most important to us.
Then with our partner and children, we COMMUNICATE those values, teaching them and living them in the way we make choices. We also communicate by acknowledging the virtues in each other and guiding our children to establish their moral compass.
Having clarity and communication CONSISTENTLY, disciplining, teaching, and coaching each other to grow more balanced in everything we do, soon becomes a way of life for a family.
Then the fourth C is COMMUNITY – gathering together others around us who desire to bring out the best in our children and ourselves. This kind of support is strengthening daily.
I invite you to sign up for our newsletter. It is a great way to get the Virtue of the Month and tips on relationships, parenting, and self-care. In addition, you'll be the first to know about upcoming classes for successful families.
To sign up, visit the "Newsletter" section here on the website. Enter your email address, and you'll receive our newsletter in your inbox on Wednesdays.  I appreciate your interest in bringing out the best in your children and yourself. We look forward to keeping you informed through our newsletter!