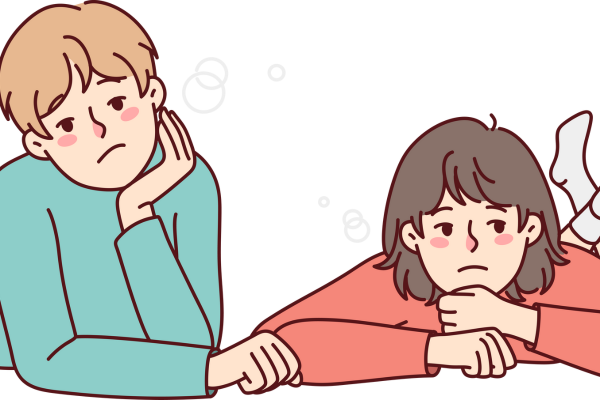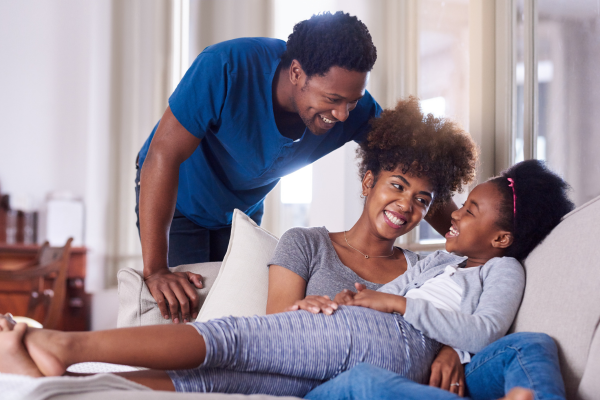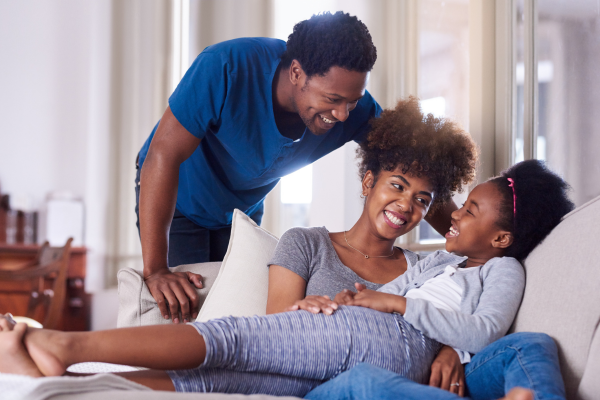 Your Attention or Their Independence?
Addressing the boredom issue with our children involves teaching them how to be creative and leaving space for them to be creative. There are times when it's good for parents to take the opportunity to bond and spend time with their children.  If you've been distracted by other responsibilities, use this as your time to reconnect. Sometimes their boredom is a call for more of your attention.
Demonstrate affection through physical touch, listen closely to what they have to say, and create family rituals that encourage conversation and quality time together. By nurturing these bonds, you can help your child feel seen, heard, and valued, reducing their boredom while creating lasting memories.
How do you determine if more of your attention is needed or when to help them learn about their responsibilities? Here are a few strategies to help you navigate this decision in real-life scenarios:
1. Assess their emotional state: Pay attention to your child's emotional well-being. If they seem particularly down, anxious, or disconnected, it may indicate a need for more attention and support from you. Engage in conversations, offer reassurance, and actively listen to their concerns. Providing a safe space for them to express their feelings can alleviate boredom stemming from emotional distress.
2. Consider their age and developmental stage: Younger children, especially preschoolers, may require more hands-on engagement and guidance from parents due to their limited attention spans and developing independence. They may benefit from structured activities, interactive play, and parental involvement. As children grow older and become more independent, gradually encourage them to explore their interests and entertain themselves while still maintaining open lines of communication.
3. Evaluate the situation: Assess the environment and circumstances surrounding your child's boredom. Are they in a setting that lacks stimulating activities or social interaction? In such cases, offering more attention and suggesting engaging alternatives, such as playing together or arranging a playdate, can be beneficial. Conversely, if they have access to various resources, hobbies, and opportunities for independent play, encourage them to tap into their creativity and problem-solving skills.
4. Gauge their energy and motivation levels: Every child has different energy levels and preferences. If your child appears tired, fatigued, or lacking motivation, they may benefit from quality time with you to recharge and regain enthusiasm. Engaging in low-energy activities like reading together or simply having a conversation can be nurturing during such moments. On the other hand, if they are full of energy and seeking stimulation, guide them towards activities they can do independently, such as art projects, building with blocks, or engaging in physical play.
Remember, flexibility is key in parenting. Some days your child may need more attention, while on other days they can explore their own interests. By being attuned to their emotions, considering their age and developmental stage, evaluating the situation, and understanding their energy levels, you can make informed decisions on when to give more attention and when to encourage independent play. It's an ongoing process of finding the right balance that suits your child's needs while fostering their growth and independence.
Ways of Giving Your Child More Attention:
Sometimes, complaints about boredom are a cry for more parental attention. If you've been preoccupied with other responsibilities, use this opportunity to reconnect with your child. Implement the following strategies to give them the attention they need:
Demonstrate affection: Physical touch, such as hugs, can have powerful effects on your child's well-being and foster a stronger connection.
Active listening: Show genuine interest in what your child has to say. Take walks together, providing them with your undivided attention. Ask relevant questions and share your own experiences.
Create family rituals: Schedule regular family dinners to focus on conversation and healthy eating. For younger children, make bedtime enjoyable by reading stories and singing songs.
I invite you to sign up for our newsletter. It is a great way to get the Virtue of the Month and tips on relationships, parenting, and self-care. In addition, you'll be the first to know about upcoming classes for successful families.
To sign up, visit the "Newsletter" section here on the website. Enter your email address, and you'll receive our newsletter in your inbox on Wednesdays.  I appreciate your interest in bringing out the best in your children and yourself. We look forward to keeping you informed through our newsletter!